David Durand has turned his passion into a career: he has been a professional fisherman since 1994. All his efforts to develop his business was rewarded when he got to finally open an artisanal transformation laboratory in 2012.
All the fish are caught in the Dordogne fresh waters using ancient techniques. They are then cooked in a way that will enhance the flavours. The genuine aspect comes from the traditional craftsmanship passed on from father to son for three generations.
The Lamprey is not only the Queen of our river but also Queen of our kitchens. It is thus not a surprise that this fish is to be found in various recipes, with the old time favourite: Lamprey à la bordelaise !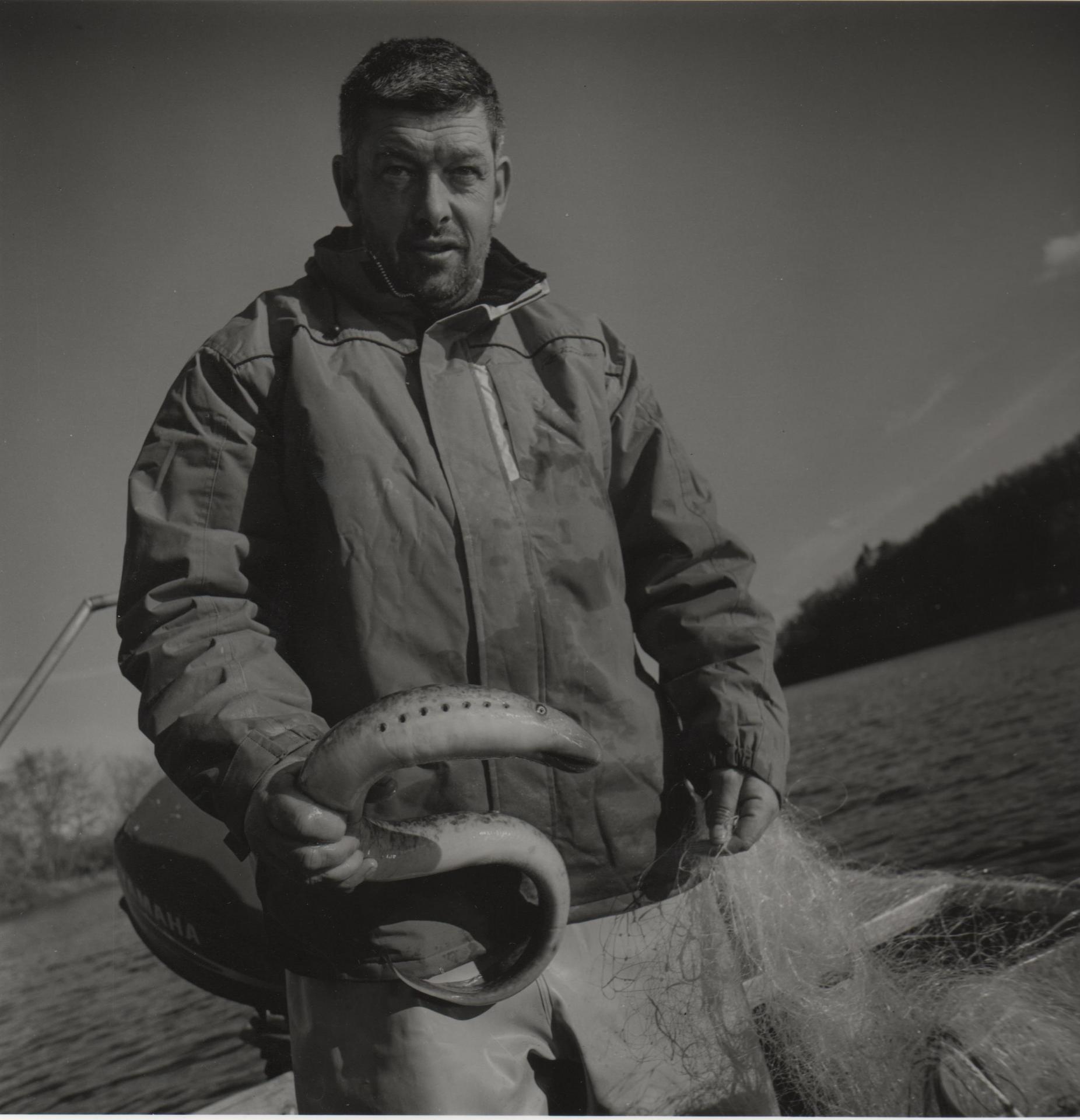 Welcome to Cabestan, The Lamprey Fisherman's Farm
Our farm is located in the town of Lavagnac, Sainte Terre (Aquitaine, southwestern France). You might not know but Lavagnac is the world capital of the Lamprey fish! The Cabestan Fisherman's Farm is in line with the tradition of Lavagnac fisheries from the fifteenth century (when they first appeared).
On the banks of the Dordogne River, the Fisherman's Farm welcomes you from Monday to Friday (5.30 – 7.30pm) or by appointment. The Fisherman's Farm is a true invitation to learn more about the Lamprey and discover the specialities made from this fresh water fish, such as the Lamprey à la Bordelaise. Let yourself be tempted by our Lamprey rillettes. You should give it a try, it's terrific !
David Durand
Tél. 05 57 47 17 79
Port. 06 80 26 10 55 / 06 20 89 41 84